Michael Hedstrom
Chief Marketing Officer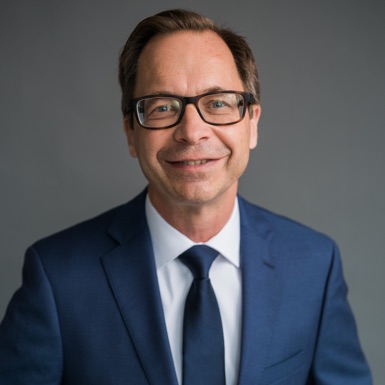 Michael Hedstrom joined Villere & Co. as chief marketing officer in August 2017, a new position to enhance Villere's exposure and visibility across distribution channels, and to serve our clients and keep them informed.
In his role, Michael leads the firm's marketing strategy, brand development, client communications, and business development initiatives.
Previously, he managed client relationships and marketing for the Smith Group, Inc., a firm providing leadership and management of multiple trade associations and executive council groups within the investment management industry. He also served as director of the Closed-End Fund Association. Prior to that, he was senior vice president of marketing at Scout Investments, a $29 billion asset management firm, and head of marketing at H&R Block Financial Advisors. He also held leadership roles at Ameriprise Financial, ING, and American Express Financial Advisors.
Michael has a master's in international management from the University of St. Thomas and a bachelor's in economics from Bethel University.
Michael is married and has three children.
---
INDUSTRY EXPERIENCE:
31 years
CAREER JOY:
"I'm excited to work with a firm that has such a rich tradition and strong emphasis on serving its clients. We have a great story to tell."
HOBBIES:
Spending time with family, traveling, golf, cycling, and running.
LATEST TRIUMPH:
Running his third marathon; 2021 Chicago Marathon, 2019 Stockholm Marathon, and 2018 Rock 'n' Roll New Orleans Marathon.
NEIGHBORHOOD HOTSPOT:
A native of Sweden, he's now based in Kansas City, a barbecue hotspot. His BBQ pick: Joe's Kansas City, a gas station turned restaurant where visitors often line up around the building.