George Young
Partner & Portfolio Manager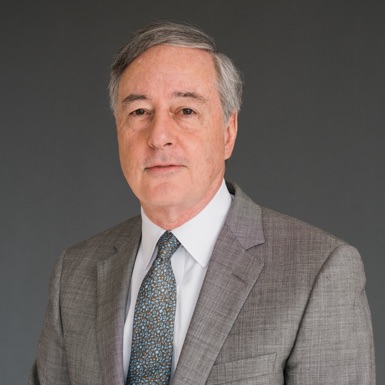 George is a problem-solver who thinks broadly about his clients' motivations and assets. His secret is always listening first. Then he guides clients on how they may move toward reaching their goals.
What does he enjoy most? Thinking creatively. During client conversations, he finds out what they value most and helps them crystalize what they want to achieve with their portfolios and life ambitions.
In addition to his role as portfolio manager and strategizing with other partners on investment decisions, George serves as the chief compliance officer. Before joining Villere in 1986, George trained as a broker with Morgan Keegan & Co. and earned a B.A. in English from the University of Virginia. He is a member of the CFA Institute and past president of the Financial Analysts of New Orleans.
George has been frequently quoted and interviewed in the media, including Barron's and Bloomberg Radio, and is a regular guest on CNBC, Fox Business News, and other financial media outlets.
George contributes his personal time and expertise to many organizations throughout Louisiana:
Life board member of the Louise S. McGehee School
Board member and endowment committee chair of the New Orleans Botanical Garden
Mentor with Volunteers of America's Children of Promise program
Member of the Trinity Church Vestry
Endowment committee chair at Trinity Church
Head of De La Salle Signum Fidei committee
Past president of the Louisiana Civil Service League
Past board chair of Lambeth House
Past board member of the Greater New Orleans Foundation
George is married, and has two daughters and three grandchildren.
---
INDUSTRY EXPERIENCE:
40 years
CAREER JOY:
Helping people recognize their goals—from planning for retirement to creating wealth to leaving a legacy.
HOBBIES:
Mountain climbing, biking, swimming and traveling the world—from Jamaica to London. In an earlier life, he was an apiarist, raising bees and collecting their honey in baby food jars.
FAVORITE CLIMB:
It's a tie between scaling his most dangerous peak in Canada and a climb that involved milking a cow in Mexico.
NEVER-ENDING QUEST:
To discover surprising places—a tucked-away park or an unheralded café—in New Orleans, a city he's lived in most of his life.
WORDS TO LIVE BY:
"Don't fall in love with a stock. It won't love you back."