Lamar Villere, CFA
Partner & Portfolio Manager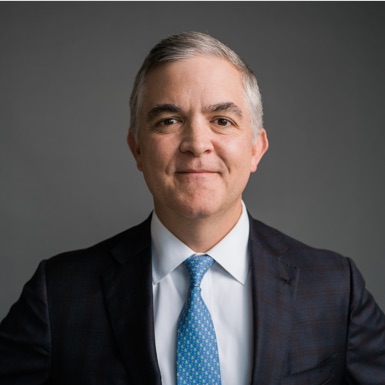 Following a successful period investing in private equity and hedge funds, Lamar joined Villere & Co. in 2013 and now works alongside his uncle and two cousins as a portfolio manager. He also heads the firm's trading operations and serves as assistant chief compliance officer.
Lamar is a master consensus builder, able to distill the team's best ideas into actionable decisions. He uses his training in journalism to communicate complex questions and responsive solutions in the simplest terms to help clients make critical decisions for their lives and institutions.
Lamar began his career in investment banking with New York-based HCFP Brenner Securities. He later left for Nashville to pursue a master's degree, and joined Morgan Keegan as an institutional equity analyst focused on technology, telecommunications, and defense stocks.
He moved to Illinois to manage the $17 billion domestic equity portfolio of the Illinois Teachers' Retirement System, and led the fund's first foray into hedge funds. He became the senior investment officer for alternatives, overseeing both the hedge fund portfolio that he built as well as TRS's $5 billion of private equity commitments. He was then recruited back to Nashville to launch a private equity program for the $38 billion Tennessee Consolidated Retirement System.
Lamar earned a B.A. in journalism and mass communication from Washington and Lee University and an M.B.A. from Vanderbilt University's Owen Graduate School of Management. Lamar also holds the Chartered Financial Analyst designation.
He has been quoted in the Wall Street Journal, Money Magazine, U.S. News & World Report, and Kiplinger's, among others. He is a regular guest on CNBC and other financial media outlets.
He's on the board of The Bureau of Governmental Research, assistant treasurer of the Isidore Newman School Parents Association, past president of the Newman Dads Club, chairman of The Human Fund NOLA, and a board member of Friends of KIPP Louisiana.
Lamar is married, and has four children, as well as a dog, a cat, and a chicken.
---
INDUSTRY EXPERIENCE:
26 years
CAREER JOY:
"Working with family. We trust each other and have common standards. There are no politics or posturing here that you'll find in many firms. That means no distractions or turnover."
HOBBIES:
Feeding chickens, snow skiing in Utah, towing kids in tubes on the Gulf Coast.
PET PROJECT:
Designed a boat house outfitted with a slide, zipline, 20-foot swing, and two trampolines.
WORDS TO LIVE BY:
"No single stock is right for everyone."