St. Denis "Sandy" Villere III
Partner & Portfolio Manager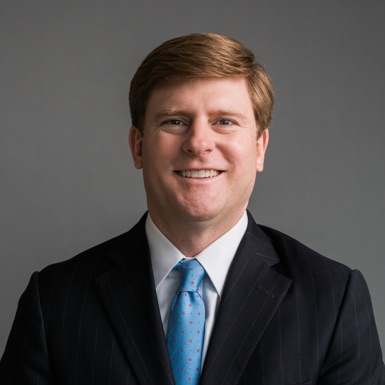 Sandy brings a compassionate understanding to each client. He wears his clients' hopes and concerns on his sleeve as he evaluates potential strategies for reaching their goals. He loves seeing when the strategies pay off and helping clients fulfill their dreams.
He's a voracious researcher with a quizzical mind, storing bits about the firm's portfolio companies. His detailed knowledge of investment prospects helps the Villere team make more informed decisions.
Sandy joined the firm in 1999 to launch and manage Villere's first mutual fund. He started his career as an institutional research analyst and equity sell-side analyst with Gerard Klauer Mattison, a Wall Street institutional equity research firm. He earned a B.S. in finance from Southern Methodist University. He is a member of the CFA Institute.
Sandy has been frequently quoted by the Wall Street Journal, Associated Press, and Reuters. He is a regular guest on Fox Business, CNBC and other financial media outlets.
Sandy dedicates much of his personal time to New Orleans charities. As former president of Carrollton Boosters and current boardmember, he oversees 5,000 players in youth baseball, softball, basketball, soccer, flag football, and lacrosse. He is the former board chairman of Trinity Episcopal School. He also serves on the board of Pro Bono Publico Foundation, helping the organization raise $1 million for New Orleans charter schools every year. In 2004, he was a co-founding trustee of Choice Foundation where he served as treasurer. Sandy is also on the Advisory Board at Resource Bank.
Sandy is married with three children.
---
INDUSTRY EXPERIENCE:
26 years
CAREER JOY:
"I love learning about new companies all the time. It is more than a job, it is a passion."
HOBBIES:
Volunteering with nonprofits, coaching youth sports, having a nice dinner with his wife.
AHA MOMENT:
A high school economics class first triggered his interest in investment management. Each day he pored over the Wall Street Journal, and he followed price movements in the stocks and wanted to have a full understanding of what was making these companies move.  He began drilling further into annual reports and other news stories and the research analyst in him was born.
WORDS TO LIVE BY:
"There's no trick to investing. It takes being patient, finding good companies that trade at reasonable valuations, and holding for 3-5 years to see companies price to earnings multiple potentially expand."