St. Denis "Sandy" Villere II
Partner & Portfolio Manager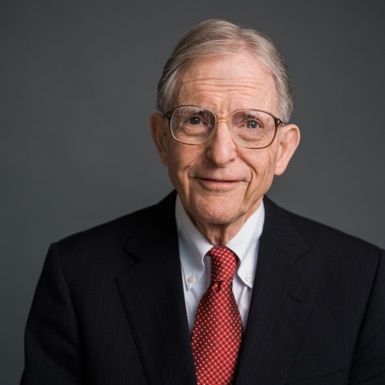 Fascinated by his father's business, Sandy joined the firm in 1960. After attending Tulane and Vanderbilt Universities, he trained as a securities analyst with Spencer Trask & Co. in New York.
It was an experience he describes as exhilarating. "You have to be made for it," Sandy said. "This business can really rattle you. But it can be extremely gratifying."
During nearly 60 years at Villere & Co., he has seen the industry transform—from using slide rulers for investment yields and price/earnings projections to trading stocks on a smart phone any time of the day. But some tools never go out of style, like the book of compound interest tables he still references from his days in New York. "The beauty is that those tables never die," Sandy said. "They allow you to see how long it takes to grow money based on an initial investment."
During his tenure, he's proudest of building a firm based on long-term performance and strong client relationships.
Over the years, Sandy has dedicated his personal time and expertise to many organizations throughout Louisiana, including the Eye Ear Nose & Throat Foundation, National WWII Museum, United Way, and Willwoods Foundation.
He is a member of the CFA Institute and is a past president of the Financial Analysts of New Orleans organization.
Sandy is married, and has four children (one of whom is a firm partner) and eight grandchildren.
---
INDUSTRY EXPERIENCE:
64 years
CAREER JOY:
"I gain great satisfaction in helping people achieve long-term results and live their lives securely."
HOBBIES:
Gin rummy, bridge, birdwatching, hunting, fishing, pool (he was once known as the pool champ at his club).
CURIOSITIES:
Not too long ago, he found his childhood bird egg collection and plans to donate it to a local collection.
FAVORITE FISHING SPOT:
His front yard on the Mississippi Gulf Coast is a tidal pond brimming with trout, redfish, flounder—and he even caught a barracuda once!
WORDS TO LIVE BY:
"Do you know the rule of 72? – Just take the number 72 and divide it by the rate of return you hope to earn. That number gives you the approximate number of years it will take for your investment to double."